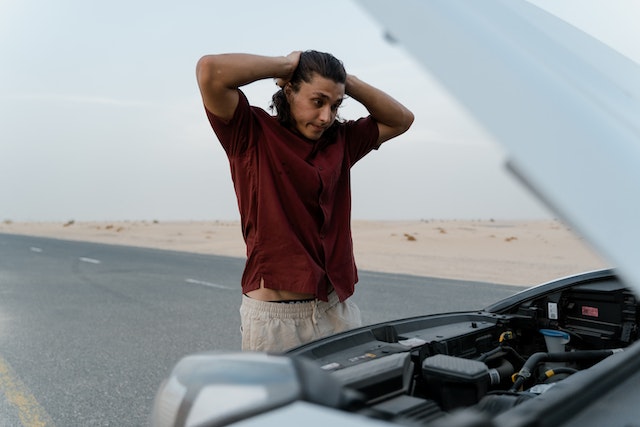 The Lemon Law in Mississippi
This is the call my office gets the most often:
Someone purchases a vehicle. Within a few days, there are major problems with it. Now, the person wants to return it and get his money back. 
This is not exactly how our lemon law works. This article will explain Mississippi's lemon law. For more help, contact a Mississippi lemon law attorney.
What the Mississippi Lemon Law Covers
The Mississippi Lemon Law is called the Motor Vehicle Warranty Enforcement Act, found starting at Mississippi Code Ann. Section 63-17-151 et.al. This law only covers new vehicle purchases. The law is applicable to vehicles purchased for consumer, or household uses within 18 months of the date of purchase or delivery. 
In order to be covered, the vehicle must have the same problem that prevents use of the vehicle. It is deemed under the statute that if there are at least three repair attempts or the vehicle cannot be used for 15 business days, then the vehicle does not conform to proper use. 
These are the requirements to meet the lemon law in the State of Mississippi.  The test is different in every state. 
What Can I Do If I Bought a New Car That Is a Lemon?
If the dealer does not repair the car and the defect affects the vehicle's value, safety, or your use of the car, you have two primary legal options:
The dealer must buy the car back from you for the price you paid less a reasonable allowance to reflect your ownership of the car
In addition, you may also be paid your consequential damages from the defective car. For example, if you had to rent a car or take an Uber when your car was not working, the dealer may need to pay you for replacement car rental costs or reasonably incurred collateral charges.
What If I Bought a Used Car?
Most people purchase used vehicles. Mississippi's Motor Vehicle Warranty Enforcement Act will not protect you for used vehicle problems, but other laws may apply.
Magnuson-Moss Warranty Act
The Magnuson-Moss Warranty Act—often referred to by lawyers as the Mag-Moss Act—is a federal consumer protection law. This law did not create warranties on consumer products such as vehicles. It only provided a cause of action when manufacturers failed to provide coverage or repairs of the product in which a warranty exists. 
So, if you have a used vehicle that still has a warranty, you may still have a claim under this Act.  
Also, the Magnuson-Moss Act covers service contracts—or what most people call extended warranties. Companies sell extended warranties to consumers by this name. They are not extended warranties. They are service contracts. However, there are protections with the contracts. Consumers may have claims if these companies do not provide services under its contract.  
All consumers need to be aware that in Mississippi that, car dealerships are allowed to sell vehicles "as-is" if certain criteria is met.  If the vehicle has more than 75,000 miles or is six years old and the correct forms are sold with the vehicle, the dealership can sell the vehicle without recourse. 
So, if you purchase a vehicle and, within a few days, the vehicle breaks down, you can be stuck. The fact that it is not operational does not mean you don't have to pay. This happens often. Buyers beware it is still the law.
Contact Ware Law Firm Today
If you or someone you know has been sold a lemon in Mississippi, contact a consumer law attorney from Ware Law Firm.
Call us today to schedule a case evaluation.