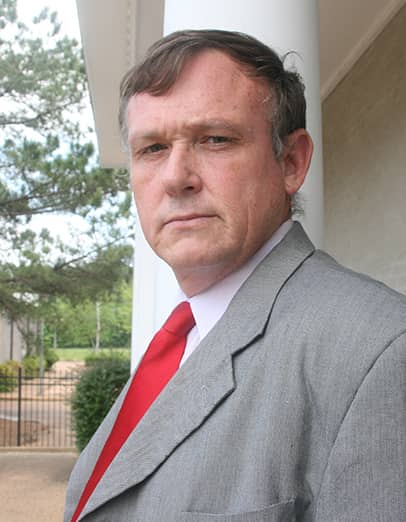 I was born in 1973 in Simpson County, Mississippi to Harold and Janell Ware. My dad owned his own auto body repair shop just outside of Magee, Mississippi. In 1991 I graduated from Magee High School, and later attended Hind County Community College, Mississippi College, and received my J.D. of law from the University of Mississippi School of Law.
In 2007, I married Stacy Bishop, originally from Wayne County, Mississippi. We have three children, two girls, one boy, and a very spoiled 12-year-old lab mix. We currently reside in Magee, Rankin County, Mississippi.
At the age of 17, I joined the Mississippi National Guard as a member of the Intelligence Corps and attained the rank of sergeant. I became a commissioned officer in the JAG Corp in 1999. In 2004, I transferred to the Army Reserves where I serve the needs of the deploying military in the war on terrorism.
I have been in the practice of law since 1998. My experience in trial practice includes automobile accidents, personal injury, insurance litigation, workers compensation, criminal defense, bankruptcy, civil and chancery practice in state and federal courts.
I have served as Youth Court Public Defender of Covington County and Public Defender in Simpson County. I am a member of the Mississippi Trial Lawyers Association and past President of the Simpson County Bar, and I am the sole owner of Ware Law Firm, PLLC and Ware Property Management, LLC located in Magee, Mississippi.