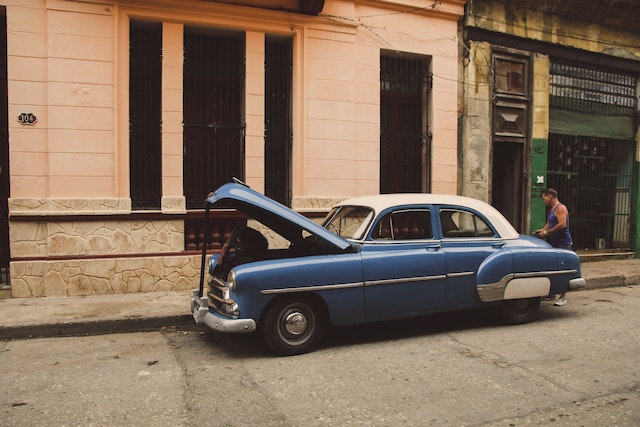 Help! I Bought a Lemon
Bought a car that doesn't run the way it should? Your wheels may look nice and have that new car smell, but if your car has any major issues right away, you don't want to be on the hook for the vehicle repairs to make it drivable. That would be on top of any car insurance, monthly car loan, or lease payments you're already paying! When you purchase a new car, you should be able to trust that it will work safely and efficiently for you. But that's not always the case, is it? If you're experiencing significant mechanical problems with your new vehicle, it's possible that you bought a lemon. The good news is that you may be able to seek compensation under both federal and state lemon laws.
Reach out to a lemon law attorney in Mississippi to get the ball rolling on your lemon law claim.
What is a Lemon Car?
Wondering what exactly qualifies as a lemon car? Mass-producing complicated products like motor vehicles naturally leads to some defects. For a vehicle to be a "lemon," though, the defect in question must be one that cannot be fixed within a reasonable number of attempts to repair it. In other words, before your vehicle can be labeled as one of many lemon cars out there, it has to be within the manufacturer's warranty period, and the vehicle manufacturer must have been given ample opportunity to fix the problem. If the problem can't be rectified within a specific timeframe, the manufacturer must issue a refund at the car's purchase price or a replacement vehicle.
Consumer Protection Laws for Lemon Cars
The federal government gives consumers financial protection under the federal lemon law, also known as the Magnuson Moss Warranty Act. At the state level, the Magnolia State's lemon laws—also known as the Motor Vehicle Warranty Enforcement Act—protect a car buyer at the state level in the event of a defect. Mississippi and federal lemon laws define lemon cars as either new or used cars within the warranty period and experience defects. There are some differences in the state and federal lemon laws, though. For example, the Mississippi lemon law requires that the vehicle's defect make the car unusable, unsafe, or decrease in market value. However, federal law covers any defect under the warranty period and only requires that the product in question costs over $10. The best way to determine if your car's defect qualifies your vehicle as a lemon car is to speak with an experienced consumer protection lawyer about your case.
What Happens After You've Bought a Lemon?
If your car presents a defect soon after you purchased it, there is a bit of work required on your part to possibly get a refund or get a similar vehicle acceptable as a replacement car.
Read Your Warranty and Follow It Closely
When your car starts acting up, look over the vehicle's warranty. Car owners often must get their cars repaired at the dealership to comply with the warranty. If you don't follow the rules of your car's warranty closely, it may jeopardize your lemon law claim.
Keep Your Paperwork Organized
From start to finish, make sure you have any and all vehicle-related paperwork organized and accessible. This includes your vehicle purchase paperwork, service contract, and every repair receipt from the service provider. If you end up filing a lawsuit under state or federal lemon laws, you'll need all of that paperwork as evidence.
Get Legal Help
If your vehicle can't be repaired by the dealership in a reasonable number of attempts, you may be looking at a long legal road ahead of you. Formal letters will need to be sent to the vehicle maker, file a claim, go through arbitration, and possibly even enter into settlement negotiations or litigation. It's a complicated process, and the vehicle manufacturer's legal team will want to pay the least amount possible. But a consumer protection lawyer can handle all the legal legwork for you and get you the maximum compensation possible for your lemon law case.
Contact a Mississippi Lemon Law Attorney
Have you suffered financial loss after buying a vehicle that ended up needing a pile of repairs? Take the first step toward getting compensation or a vehicle replacement by scheduling a free consultation with Ware Law Firm. We'll advocate for your consumer rights and ensure you get compensation for the costs associated with your lemon car.