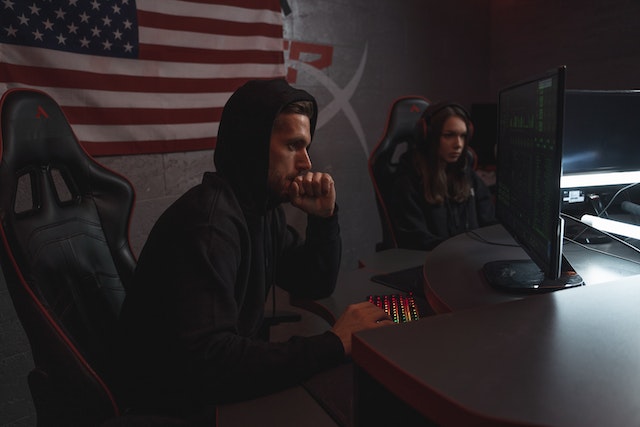 Common Types of Identity Theft and How to Prevent Them
Identity theft is one of the fastest-growing crimes in America, and it can happen to anyone. It is important for consumers to understand the different types of identity theft and how to protect themselves from becoming a victim.
In this blog, we will take an in-depth look at some of the most common types of identity theft and discuss ways that you can prevent them from happening. If you have been the victim of identity theft, contact a Mississippi identity theft attorney at Ware Law Firm to set up a case review.
What Is Identity Theft?
Identity theft is a form of financial fraud where someone's personal information or identity is stolen to commit illegal activities. It can include stealing credit card numbers, Social Security numbers, and other sensitive data that could be used for malicious intent.
Identity thieves may use this data to open bank accounts, apply for loans and credit cards, make purchases online, file taxes using false identities, and even take out mortgages under false pretenses. Knowing this, it's easy to see why you would want to take proactive steps to protect yourself against it.
Common Types of Identity Theft
Identity theft can take many forms, and it is important to know the different types. Here are some common ones.
Financial Identity Theft
Financial identity theft is when someone uses another person's financial information without permission. This may include credit card numbers, bank account information, or Social Security numbers to make unauthorized purchases or access the victim's financial accounts.
It can lead to significant financial loss for the victim, who may face difficulty resolving the issue. Financial identity theft is a serious crime and can have severe consequences for both the victim and the perpetrator.
Medical Identity Theft
Medical identity theft involves someone stealing your personal information to receive healthcare or open accounts in your name. Incorrect medical records could lead to incorrect or delayed treatment.
To protect yourself, regularly check health insurance statements and credit reports for suspicious activity, and be cautious when giving sensitive information to medical facilities. Consider freezing access to your credit report to prevent criminals from opening new accounts.
Criminal Identity Theft
Criminal identity theft involves an individual using someone else's name when interacting with law enforcement. They may create a fake ID or use a stolen one, such as a driver's license, to avoid being identified.
This type of fraud can be challenging to detect until the victim faces the consequences, such as receiving court summons or bench warrants. In some cases, police may note the victim's name as an alias for the real criminal, leading to a false criminal record appearing on their background check and causing issues with landlords and employers.
Online Identity Theft
Online identity theft occurs when someone gains access to an individual's personal information, such as passwords and credit card numbers, through online sources like social media or email accounts.
Here are some helpful tips for preventing online identity theft:
Use strong passwords with various characters, symbols, and letters
Avoid clicking on suspicious links sent via emails
Regularly monitor your account activity to spot any unauthorized transactions
It is also important to be aware of phishing scams, where hackers send malicious emails disguised as legitimate companies asking for sensitive information.
Synthetic Identity Theft
Synthetic identity theft is the fraud that combines real and fake personal information to create a new identity, such as a false Social Security number, address, and date of birth. This type of theft can be challenging to detect as the fabricated elements blend in with genuine data points. As a result, it may take months or years before financial institutions or credit bureaus flag the account as suspicious.
Protecting Yourself From Identity Theft
Identity theft can have serious consequences, from financial loss to damage to your credit score. Protecting yourself from this type of fraud is crucial.
Here are three important steps to ensure your identity remains secure and your financial well-being is protected.
Safeguard Your Personal Information
Protect personal information like Social Security numbers, passwords, and banking info to prevent identity theft.
Keep data secure by:
Shredding paper documents
Avoiding sharing personal details online or over the phone
Being cautious of phishing emails
Using secure payment methods
By being proactive and protecting your personal information, you can reduce the risk of identity theft and keep your sensitive data safe.
Monitor Your Credit Reports
Monitoring your credit reports can detect identity theft early. Credit bureaus offer free yearly copies that you should regularly check for suspicious activity or unknown accounts. Dispute any errors with the creditor or financial institution. Set up alerts to receive notifications for changes on your credit report.
Consult an Identity Theft Attorney
Identity theft is a growing concern in our digital age. It's important to be aware of the different types of identity theft and how best to protect yourself.
However, if you have become a victim of identity theft, you must be proactive and consult an identity theft attorney at Ware Law Firm in Mississippi to protect your good name.
Our attorneys have been practicing consumer protection since 1998. Put experience on your side and contact us today for a free case review.