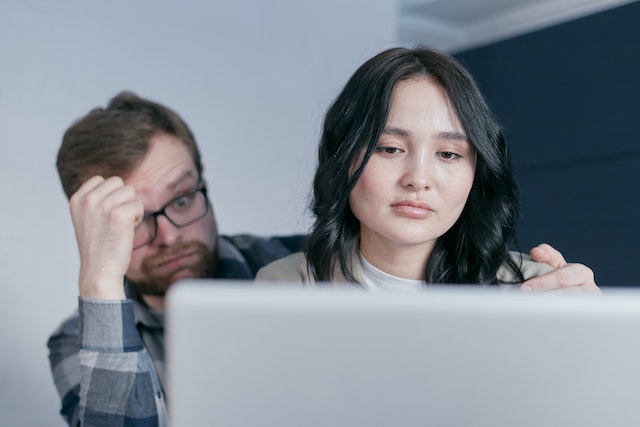 What Debt Collectors Can and Cannot Do
Navigating the world of debt collection can be daunting, but understanding what debt collectors can and cannot do can help you understand your rights. In this comprehensive guide, we provide insights into the permissible and prohibited actions of debt collectors.
At Ware Law Firm, we understand the ins and outs of debt collectors and their tactics. We will advocate on your behalf and fight against unfair debt collection practices.
If you need legal assistance dealing with debt collectors, contact a Mississippi debt collection attorney today. Let us help you assert your rights and find the best resolution for your situation.
What Can Debt Collectors Do?
When it comes to debt collection, there are certain actions that debt collectors are legally allowed to take, such as:
Contact you: Debt collectors have the right to contact you to discuss the debt. They can reach out to you via phone, mail, email, or fax.
Request payment: Debt collectors can ask you to make payment arrangements or settle the debt by a specific date.
Provide information: They can provide you with information about the debt, including the original creditor, the amount owed, and any additional fees or interest.
Report to credit bureaus: Debt collectors can report the debt to credit bureaus, which may impact your credit score and credit history.
It's important to note that while debt collectors have the right to take these actions, they must do so within the boundaries set by law. If you believe a debt collector has crossed the line, it's advisable to seek legal advice to assert your rights and address any violations.
What Can't Debt Collectors Do?
While debt collectors have certain rights in the debt collection process, there are also clear limitations on their actions:
Harass or intimidate you: Debt collectors are prohibited from engaging in harassment, threats, or intimidation. They cannot use abusive language or repeatedly contact you with the intent to annoy or harass.
Make false statements: Debt collectors cannot make false or misleading statements about the debt, such as misrepresenting the amount owed or falsely claiming to be an attorney or government representative.
Share your debt details: Debt collectors cannot disclose information about your debt to third parties, such as your family, friends, or employer, without your explicit permission.
Ignore your request for verification: If you dispute the debt or request verification, debt collectors must provide you with documentation and proof of the debt. They cannot ignore or dismiss your request.
Engage in unfair practices: Debt collectors cannot engage in unfair practices, such as trying to collect additional fees or charges that are not permitted by law.
If a debt collector has crossed the line and violated your rights, then it's time to seek legal action.
Why You Should Never Pay a Collection Agency
When dealing with a collection agency, you should never pay upfront. Collection agencies often lack proper documentation to prove debt ownership and accuracy, so paying them can be risky. Debts also have a statute of limitations. So if a debt is time-barred, a collection agency can't seek legal action against you.
Paying a collection agency doesn't automatically remove the negative entry from your credit report. Even if marked as "paid," it can impact your credit score for years. Consider negotiating a settlement for a reduced amount, as immediate full payment may not be the best choice.
Finally, you have the right to request debt validation from the collection agency. If they can't provide sufficient proof, you can dispute the debt and potentially remove it from your credit report. To navigate these complexities, seek guidance from a Mississippi consumer protection lawyer. They can assess your situation, protect your rights, and help you make informed decisions.
Tips for Dealing With Debt Collectors
Here are some tips for dealing with debt collectors:
Stay calm and composed during interactions with debt collectors.
Know and assert your rights as a consumer.
Request written validation of the debt.
Keep detailed records of all communications and interactions.
Be cautious about sharing personal financial information.
Do not make payments without proper verification and understanding of the debt.
Understand and stay informed about the applicable laws and regulations regarding debt collection.
Consider negotiating a settlement or payment plan that works for your financial situation.
If you believe the debt collector has violated your rights, file a complaint with the appropriate regulatory agency.
The most helpful advice is to work with an experienced debt collection attorney. You can rest easy while your attorney handles all the work for you and protects your rights.
Contact Ware Law Firm Today
By knowing what a debt collector can and cannot do, you can protect yourself from unfair or abusive practices. Remember, debt collectors cannot harass or intimidate you, make false statements, or disclose your debt details without permission.
If you ever encounter difficulties or believe your rights have been violated, don't hesitate to seek legal assistance. At Ware Law Firm, our dedicated team of consumer protection lawyers is here to support you, fight for your rights, and ensure fair treatment throughout the debt collection process.
Take control of your financial well-being by contacting Ware Law Firm today. Call us today to schedule a free case review. With our trusted legal representation, you can face debt collectors with confidence and secure a better future.