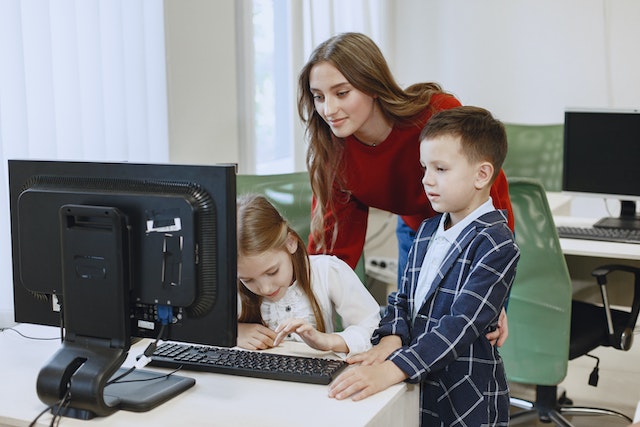 How to Protect Your Children From Identity Theft
The internet has opened up a world of possibilities for our children but it also comes with dangers. Identity theft is one of the most serious threats to our kids' safety.
Identity theft affects more than 17 million people yearly and can have long-term effects on your children's financial future and emotional well-being. As parents, we must take steps to protect our kids from this growing crime.
In this article, you'll learn how to safeguard your family against identity theft and what action you should take if an incident occurs. If you need more help, reach out to a Mississippi identity theft attorney at Ware Law Firm today.
Understanding the Basics of Identity Theft
Understanding the basics of identity theft is important to protect your children from it. This involves someone misusing someone else's personal information to commit fraud or other crimes.
Identity theft can happen when a child's Social Security number is used to open accounts, apply for credit cards or loans, and even file taxes.
To prevent this, teach your kids not to share personal details online, avoid phishing scams, use safe internet practices, and only connect with people they know on social media.
Monitor Your Children's Credit Reports
Monitoring your children's credit reports is crucial in protecting them from identity theft. It's important to check their credit regularly, as it will alert you of any fraudulent activity and allow you to take action quickly.
Here are four things you should keep an eye out for:
Unauthorized applications for credit, including store cards or loans
Credit inquiries made by third parties
Any new accounts opened without your knowledge
Negative items on the report, such as late payments or unpaid balances
It's also wise to set up fraud alerts with all three major bureaus—Experian, Equifax, and TransUnion—so they can notify you if someone attempts to open an account using your child's information.
Teach Your Children Smart Online Habits
Providing your children with the skills and knowledge to protect themselves from identity theft is essential. Explain the risks of sharing personal information and the dangers of phishing emails.
Teach them to use strong passwords and recognize fraudulent websites. Emphasize the importance of privacy settings when sharing pictures or messages online. With these skills and knowledge, they can safeguard themselves against potential identity theft.
Secure Your Home Network
Securing your home network helps create additional protection against cyber criminals who might try to access sensitive information through unsecured networks. First, ensure your router has the latest firmware updates installed for optimal security.
Set up strong passwords on all devices connected to the network and enable two-factor authentication when available. Finally, consider investing in antivirus software or other endpoint protection solutions. This will help prevent malicious attacks on any device connected to the same Wi-Fi connection.
Lock Up Your Children's Personal Documents
It's important to protect your children from identity theft. The sixth and final step is to lock up their documents in a secure place.
This includes items such as:
Birth certificates
Social Security cards
Tax returns
Credit reports
Bank statements
If you have any of these documents on hand, ensure they're stored safely so that no one can access them without permission. You should also shred or destroy any paperwork containing sensitive information before disposing of it.
Create Strong Passwords
Creating strong passwords is critical in protecting your children from identity theft. Passwords should be long, complex, and regularly changed to ensure maximum security.
Here are four key points for creating secure passwords:
Avoid using personal information such as birthdays or names of family
Use at least eight characters with upper case letters, lower case letters, numbers, and symbols
Create unique passwords for each account
Never write down the password on paper or store it electronically
In addition to these tips, remind your kids not to share their passwords with anyone else. Password protection can help keep criminals away from your child's sensitive data. Taking this precaution will ensure your children stay safe online and off.
Use Identity Theft Protection Services
The ninth step in protecting your children from identity theft is to use an identity theft protection service. With these services, you can monitor their credit score and keep track of any suspicious activity associated with their accounts.
Additionally, many providers offer features such as:
24/7 monitoring for fraudulent activities
Dark web scans that search for leaked personal information
Reimbursement if funds are stolen by a hacker or scammer
Credit report access on demand
Easy-to-use mobile app to manage their account
Using an identity theft protection service provides peace of mind and lets you proactively safeguard your child's finances and data.
Know Your Children's Rights If Their Identity Is Stolen
To protect your children's rights in case of identity theft, take necessary precautions beforehand to ease potential worries and stress.
If you suspect their identity has been stolen, take several actions:
Contact local law enforcement and file a report.
Inform the Federal Trade Commission (FTC) by filing an identity theft complaint online or calling 1-877-IDTHEFT.
Place a fraud alert on your child's account by contacting one of the three major credit bureaus – Equifax, Experian, or TransUnion.
Consider seeking legal assistance from an identity theft attorney at Ware Law Firm in Mississippi for additional support and guidance.
Contact us today for a FREE case review.