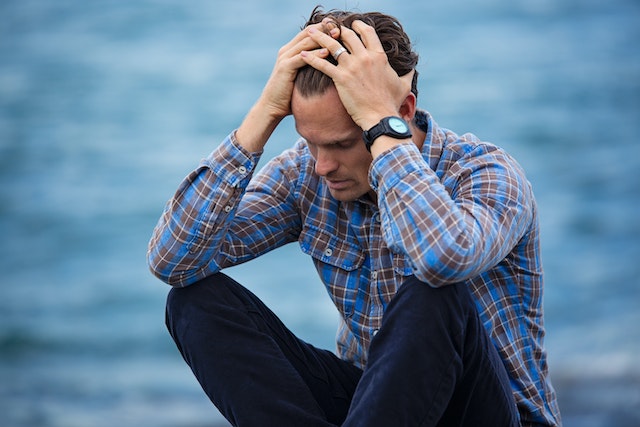 Is a Bait and Switch Legal?
Feel like you've been cheated?
When you're deceived into spending your hard-earned money without getting what you thought you would, the resulting emotions are hard to deal with. You might feel embarrassed, betrayed, and enraged all at the same time—and rightfully so.
We're always on the lookout for deceptive sales schemes, and some bait-and-switch tactics are obvious, maybe even laughable. But then there are some that are clever and incredibly destructive.
If you feel like you've had the wool pulled over your eyes, remember that you're not helpless. A Mississippi consumer protection lawyer can help determine if the law is on your side and you're entitled to compensation.
What Is Bait and Switch?
In simple terms, bait and switch refers to sales tactics that lure customers in using false pretenses, resulting in customers receiving less than they anticipated. 
All sorts of scenarios can be labeled bait-and-switch tactics, but most fall under a few common categories.
Consumer Fraud
One of the most damaging bait-and-switch tactics, consumer fraud has become a big problem. This type of fraud refers to illegal and deceptive business practices that cause financial loss to the consumer. 
In a fraudulent bait and switch, most often, the consumer gives their personal or financial information to what they assume is a valid business or entity, only to not receive the advertised product or the service they thought they purchased.
False or Misleading Statements
When you think of the quintessential bait-and-switch scam, you probably think of one that includes false or misleading statements. This is one of the most common switch bait scams out there.
Often thought of simply as false advertising, this type of bait and switch happens when a seller advertises an appealing but disingenuine offer to targeted customers, only to fall short when consumers take them up on the offer. The product they deliver may be one of inferior quality to what was promised, or the advertised service doesn't include features that were expected.
Overpromising and Underdelivering
This type of bait-and-switch practice aims to lure customers in just to let them down. Often, customers jump through a bunch of hoops just to find out the promotion is unavailable, or the advertised product is sold out. 
Once they've already put time and effort into the endeavor, the consumer will likely give in and move forward with a different product or service at a higher price.
Examples of Bait-and-switch Tactics
Any business can engage in bait and switch or fraudulent acts, so it's important to be diligent as a consumer. 
These are some of the most famous and well-known switch bait schemes around.
Car Dealership Tactics
Car dealerships have gotten a bad name for some of their shady and morally questionable sales tactics. One such tactic falls under the "overpromising and underdelivering" category.
The dealership will advertise a specific car at a discounted price. Then, when customers arrive at the dealership, they'll say that the sale ended, the customer doesn't qualify for the promotion, or those vehicles are sold out.
They know that the customer is likely to still purchase a vehicle since they came all the way out to the dealership, and they will probably agree to pay a higher price.
Misleading Home Listings
Real estate companies post listings of rental properties or homes for sale and typically include pictures of the property. A "false advertising" bait-and-switch scam sometimes involves posting misleading or incomplete photos that make the property look better. 
Some may even claim that the listing is in a more desirable neighborhood than it's actually located in.
Retailer Bait and Switch
Retailers are known to run extensive advertisements claiming that a product is available at an extremely low price, knowing that they only have a handful of the advertised product in stock. 
This "overpromise and underdeliver" type of bait and switch gets customers in the door to buy other products.
Service Provider Bait and Switch
A common tactic of certain service providers—whether a law firm, moving company or some other business whose product is a service—is to agree to one price for the service and then automatically charge a higher rate when the time comes to settle up.
Since they've already provided the service, they know that many customers won't try too hard to fight the higher rate.  
Deceptive Business Practices Act
Bait-and-switch advertising isn't just immoral and harmful—it's also illegal in many cases. The Federal Trade Commission Act (FTC) prohibits "unfair or deceptive acts or practices in or affecting commerce."
Unfair or deceptive practices include those that:
Cause substantial injury or loss to consumers

Can'tCan't be avoided by customers

Mislead customers (or are likely to be misleading)
Suppose a bait-and-switch act occurs that qualifies as an unfair or deceptive practice. In that case, a consumer can submit a complaint with the FTC—or a consumer protection attorney can submit it for them—and an investigation will ensue.
How to Prove Bait-and-switch Advertising
While you and the business you had dealings with may both know beyond a shadow of a doubt that a bait and switch occurred, that knowledge alone won't hold up in court. If you've been the victim of switch bait, you'll need to prove that fraudulent or unfair business tactics were used during your transaction.
You'll have to prove that:
False or misleading statements were made by the business about the advertised product

The business employed deceptive tactics or intended to deceive you.

The dishonest or misleading act was likely to cause harm or financial loss to you as the consumer.
Feeling Bamboozled? Contact a Mississippi Consumer Protection Lawyer Today
It's frustrating to be deceived. Your financial loss or other harm is enough to make you angry or even devastated in some situations. You don't have to pursue legal action alone if you feel you've been the victim of a bait-and-switch scheme.
Contact Ware Law Firm today, and we'll discuss your case for free.